Anne Smith
Executive Director and Regulatory Counsel
Anne is a Ukrainian-born regulatory attorney focused on immigration law and policy. She publishes guidance for attorneys and the public on various immigration topics while advising individuals, families, and organizations on immigration pathways, humanitarian protections, and access to benefits. As an immigration practitioner and stakeholder in the Ukrainian-American community, Anne interacts regularly with federal agencies, nonprofits, and key leaders to share input and legal updates affecting Ukrainian immigration and resettlement. She helps drive the Task Force's policy goals of identifying challenges facing Ukrainians in the U.S., advocating for efficient immigration processes, and promoting improved access to benefits. She also manages strategic partnerships and projects that provide outreach and educational resources to Ukrainians and their support networks. Anne's experience includes organizational compliance, corporate governance, commercial transactions, and financial regulation. She is based in Washington, D.C. and volunteers as a pro bono attorney with Catholic Charities Immigration Legal Services of the Archdiocese of Washington.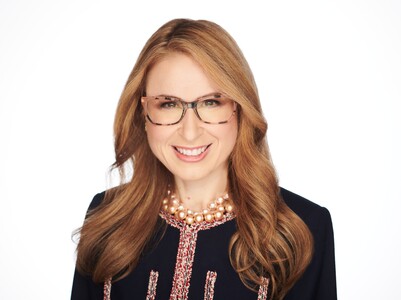 Joy Ziegeweid
Senior Advisor and Liaison
Joy is an immigration attorney based in New York City and one of the founders of the Ukraine Immigration Task Force. In addition to her position as supervising immigration attorney at the Urban Justice Center Domestic Violence Project, she is Senior Visiting Fellow at the Immigrant Advocates Response Collaborative and serves as I-ARC's liaison to the Ukraine Immigration Task Force. Joy is also a co-founder of Legal Information Network for Ukraine, a nonprofit organization that provides free immigration legal information, consultations, and webinars to people displaced by the war in Ukraine. She is active in local and national immigration advocacy and frequently trains and presents on topics relating to humanitarian immigration remedies.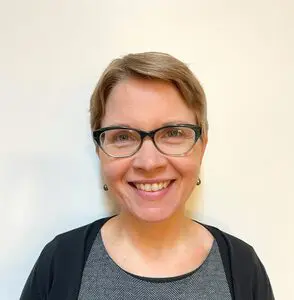 Alek Beynenson
Director of Online Communications
Alek is a New York attorney primarily representing healthcare professionals in matters of regulatory compliance, insurance disputes, and civil racketeering litigation. He collaborates with volunteer organizations that assist immigrants and helps Ukrainians arriving in greater New York City with their immediate legal needs of establishing a solid foothold in the United States. He has worked to streamline the application process for employment authorizations, Temporary Protected Status, and various other benefits. Alek oversees the Task Force's web presence and manages its technical and translation volunteers.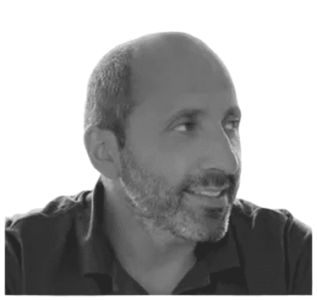 Olha Khomyak
Director of Community Education
Olha Khomyak (Olga) is an experienced immigration attorney based in New York City and serving clients in all U.S. states. As a Ukrainian-American herself who emigrated from Lviv, Ukraine, she understands the legal, logistical, and personal challenges facing new arrivals — particularly those in vulnerable situations. She is highly knowledgeable in humanitarian and family-based immigration,  representing clients with difficult circumstances get favorable results. When she's not advocating tirelessly for her clients' cases, Olga is an activist for Ukrainian and immigrant-rights causes, including Razom for Ukraine, where she volunteers with legal and humanitarian efforts. As Director of Community Education for the Ukraine Immigration Task Force, she produces and shares educational guidance in legal clinics, webinars, and on social media forums.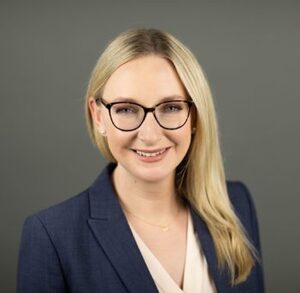 Evgenia Sorokina
Advocacy Counsel
Evgenia has been an attorney in Russia since 1999 and in the District of Columbia since 2003. She has practiced immigration law since 2013, focusing on employment and investment-based immigration. Her expertise also includes commercial transactions, corporate law, and business regulatory matters. She has represented domestic and international clients across such industries as real estate, financial services, oil and gas, construction, telecommunications, and cryptocurrencies. While representing Ukrainians in obtaining legal statuses and documentation, Evgenia saw firsthand the malfunctions and inefficiencies of the current U.S. immigration system that prevented Ukrainians from quickly seeking safety and security in the United States. This prompted her to take a lead role in the Ukraine Immigration Task Force's congressional advocacy efforts to bring about immediate and long-term reforms to the U.S. immigration framework. In addition to her work with Ukrainians, Evgenia is also fluent in Spanish and has been a longtime pro bono attorney for Catholic Charities Immigration Legal Services of the Archdiocese of Washington, where she assists the Hispanic immigrant community with humanitarian cases.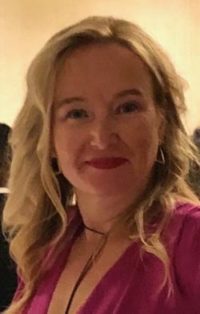 Oksana Bandrivska
Lead Practice Counsel
Oksana Bandrivska is a seasoned immigration attorney with over a decade of experience advising individual and corporate clients. She started her legal career in Kyiv, where she clerked in the Kyiv court system, interned for the prosecutor's office, and served as in-house counsel at a leading Ukrainian bank. Her broad range of expertise includes family reunification, employment-based immigration, student programs, adjustment of status, and naturalization. She also assists traders, investors, business creators, advanced degree holders, and persons with extraordinary ability to pursue specialty visas and green cards. She is fluent in Ukrainian and Russian and has proficiency in Polish and French. As Lead Practice Counsel for the Ukraine Immigration Task Force, Oksana provides expert legal analysis on complex immigration topics, as well as practical guidance on handling unique situations encountered by Ukrainians seeking refuge in the United States. She is active in the Ukrainian community of greater New York City and volunteers with Razom for Ukraine.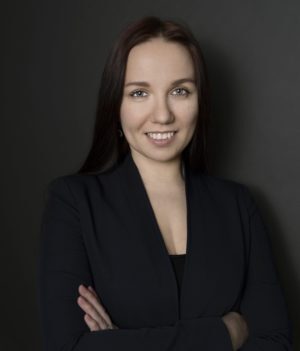 Evan Taras Bokshan
Immigration Counsel
Evan Taras is a Ukrainian-American attorney at the Bokshan Law Firm and has almost two decades of experience representing clients in a variety of immigration matters. His Connecticut-based practice covers all aspects of employment and family-based immigration, as well as naturalization and citizenship. His clients include private individuals and global manufacturing companies, information technology corporations, start-ups, universities, investors, artists, athletes and entrepreneurs. Since the Ukraine Immigration Task Force was formed, Evan Taras has taken a key role in advising legal practitioners on nuanced immigration law issues and helping find solutions to difficult cases. A native of Lviv, he is fluent in Ukrainian, Polish, and Russian. He has represented numerous Ukrainian families arriving to Connecticut since the beginning of the war. He is also committed to Ukrainian causes and actively fundraises to benefit various Ukrainian efforts. To contact him, email [email protected]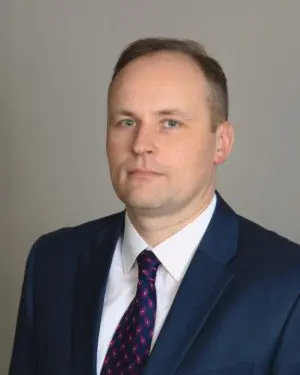 Ellen Freeman
Immigration Counsel
Ellen Freeman is the founding partner of Ellen Freeman Immigration Law Group, PLLC, a Pittsburgh-based immigration firm focused on the needs of the business, manufacturing, academia, robotics, emerging technology, pharma, healthcare, and arts sectors. A native of Odesa, Ellen came to the United States as a refugee 30 years ago — a journey that took over 15 years to complete. As a single mom with a young daughter, she worked multiple jobs in whatever role she could find to make ends meet, eventually putting herself through law school before working at international law firms and starting her own boutique practice. With fluency in multiple languages and over 20 years of experience in all facets of employment-based immigration, Ellen has been recognized for her expertise as the Lawyer of the Year for 2022 by Best Lawyers in America and Thought Leader by Who's Who in Corporate Immigration. She is rated AV-Preeminent by Martindale-Hubbell. Freeman served on the Board of Governors of the American Immigration Lawyers Association (AILA) between 2018 and 2021 and was Chair of AILA's Global Migration Section. She currently serves on AILA's Business Immigration Taskforce and Law 360's Editorial Board for Immigration Law. Ellen has continuously given back to the Pittsburgh community that took her in by assisting pro bono clients, leading educational initiatives, and volunteering with local civic associations.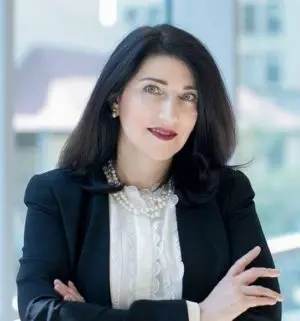 Liza Gutina
Director of Resettlement Outreach
Liza is the co-founder of Svitlo, an information and resource hub for Ukrainian newcomers and their sponsors in the United States. A refugee herself, she has dedicated her business, technology, and management training to helping other refugees find meaningful support and accurate information on their journey to stability. While assisting almost 20,000 Ukrainians at the U.S. border between March and April 2022, she became frustrated at the lack of coordinated information presented to Ukrainian newcomers, their U.S. supporters, and even the government agencies and nonprofits that assist them. To address this fragmentation and lack of consistency about immigration and public benefits, she helped found Svitlo with the goal of bringing information transparency and resource coordination to the Ukrainian refugee resettlement effort. Svitlo scrutinizes the complex landscape of government and nonprofit resources to collect relevant information and present it simply and intuitively in multiple languages. She engages regularly with regulatory agencies, policymakers, community leaders, and refugee assistance groups to learn critical updates and obtain valuable perspectives from various stakeholders. She helps inform the Ukraine Immigration Task Force of issues facing new arrivals while sharing successful initiatives from her vast network of resettlement partners.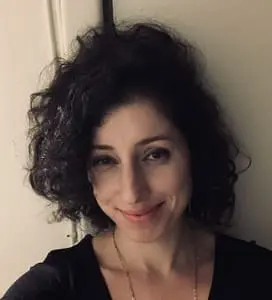 Peter Gorvitz
Social Services Liaison
Peter is a co-founder of the Jersey City Vigil for Refugees (JCVR), a volunteer grassroots organization providing assistance for refugees in one of the busiest resettlement destinations of the greater New York City area. JCVR was founded in 2016 to provide a friendly presence, act as a cultural liaison, and make a difference for human rights by aiding families that have survived the worst forms of inhumanity. Peter became active in immigration initiatives when millions of refugees fleeing Syria faced obstacles finding support and resources in the United States. As a refugee case worker for Church World Service, one of the nation's largest resettlement agencies, he has firsthand knowledge of the health and welfare issues facing immigrant communities, as well as procedural challenges to obtaining benefits. Since the early days of the war in Ukraine, Peter has assisted Ukrainian refugees and advocated for improved access to services. Through his interaction with local governments, nonprofits, and faith-based organizations, Peter helps the Ukraine Immigration Task Force develop ties to the refugee, resettlement, and support communities in New York and New Jersey. When he's not organizing fundraisers, tutoring families in English, or promoting solidarity efforts, he volunteers at his synagogue and helps local newcomers using his French and Russian skills.