The Ukraine Immigration Task Force is an educational nonprofit organization that seeks to help Ukrainians fleeing war find refuge in the United States. Our legal volunteers number over 100 attorneys who represent a broad spectrum of immigration and related practices. We also have volunteers and nonprofit partners that aid newcomers with social services , resettlement assistance, and social advocacy.
Our Ukraine Immigration Task Force was established in March 2022 as a volunteer legal coalition to provide displaced Ukrainians and their support networks with timely guidance and practical resources on U.S. immigration processes. Our work includes publishing materials on immigration law, educating Ukrainians on their immigration options, informing the public of regulatory updates, providing webinars and clinics, assisting with technical questions, and consulting with nonprofits that serve the Ukrainian-American community.
We also collaborate with resettlement agencies, refugee assistance groups, federal and local governments, and Ukrainian-American groups to help new arrivals access resources in various cities. Additionally, we partner with other nonprofits to work on grant-funded projects that further our mission.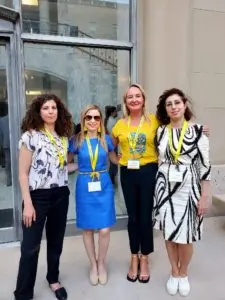 We assist Ukrainians with the U.S. immigration process by:
interacting with the Ukrainian and American communities to learn issues affecting Ukrainians seeking refuge in the United States
providing guidance and clarification on key immigration topics in multiple languages
informing the legal community, policymakers, and the general public about relevant legal developments affecting Ukrainians
partnering with national and local organizations to offer webinars, legal clinics, and pro bono assistance
communicating with agencies and government leaders to provide input and receive timely updates
advocating for regulatory improvements to the immigration process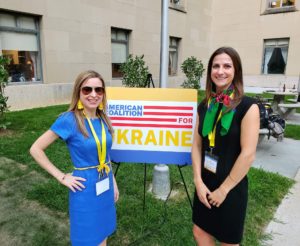 Our advocacy initiatives include:
expediting employment authorizations
adjusting TPS eligibility dates and expediting applications
expanding options for permanent residence through asylum, refugee programs, immigrant visas, and other pathways
ensuring safe and efficient entry for adults and minors
communicating consular challenges encountered by Ukrainians abroad
informing Ukrainians and their support networks of health requirements in the U.S. and access to health services
raising awareness about abuse and exploitation of newly arriving Ukrainians
educating the public about risks of victimization facing vulnerable Ukrainians, particularly women and children
For more information about our advocacy initiatives, visit our Advocacy page